Muslim Friendly Tokyo
This is an archived version of a post titled "Muslim Friendly Tokyo: Mosques, Restaurants, and more!" from March, 2016.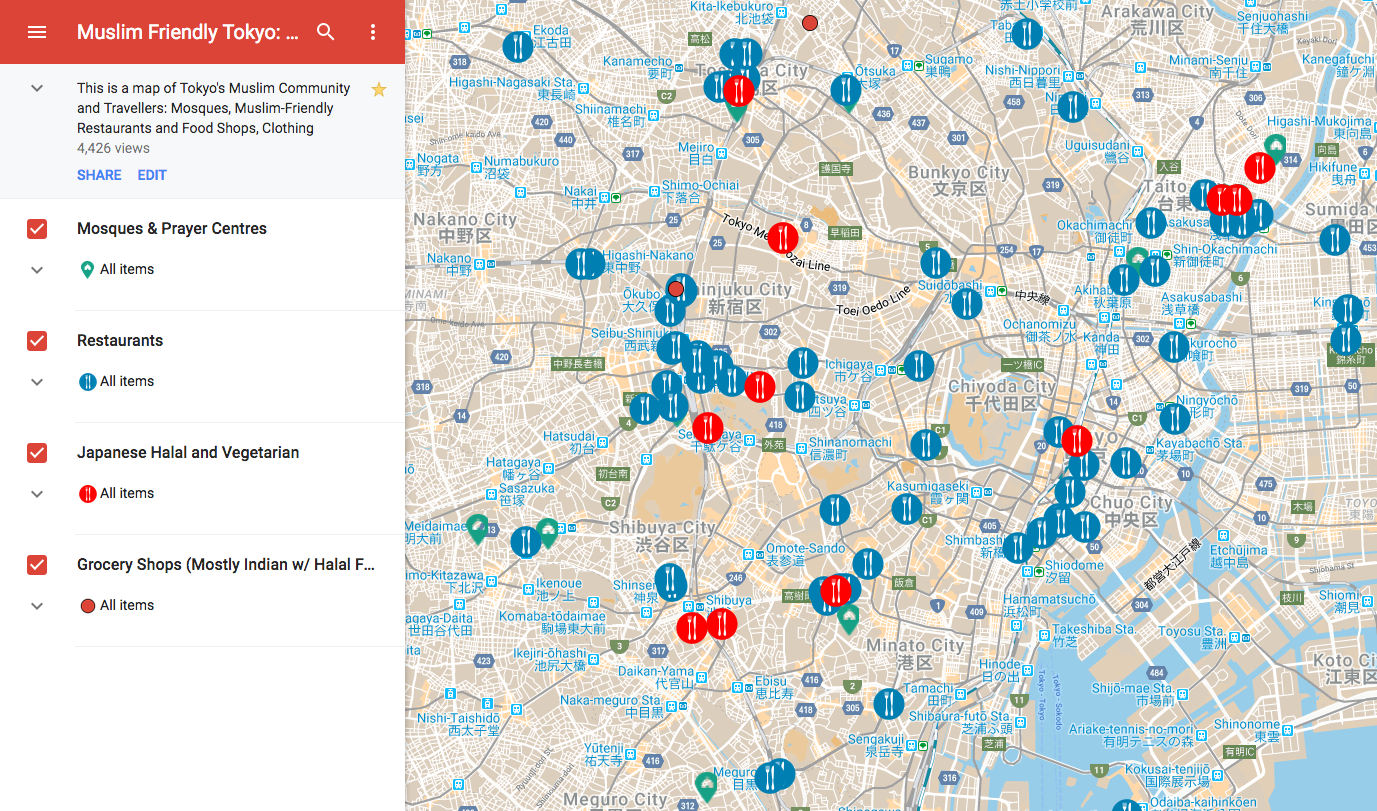 The map I created includes restaurants that I could find back in 2016 as well as places of worship throughout Tokyo for people who lived there.
Since I created this map, many more resources have been made available to the Muslim community in Japan.
Apps
1000+ Halal restaurants in Japan for travellers from Malaysia, Singapore, Indonesia, and the Middle East. While many Japanese may be meat-free because they are seafood based, only a handful of places serve Halal meat.
Halal Navi is created by the same group that does NaviTime, one of Japan's most locally popular transit apps. The app also has "Halal tips".
Mostly Japanese cafe style or Western-inspired food, but safe.
General Food Chains:
Halal Groceries: